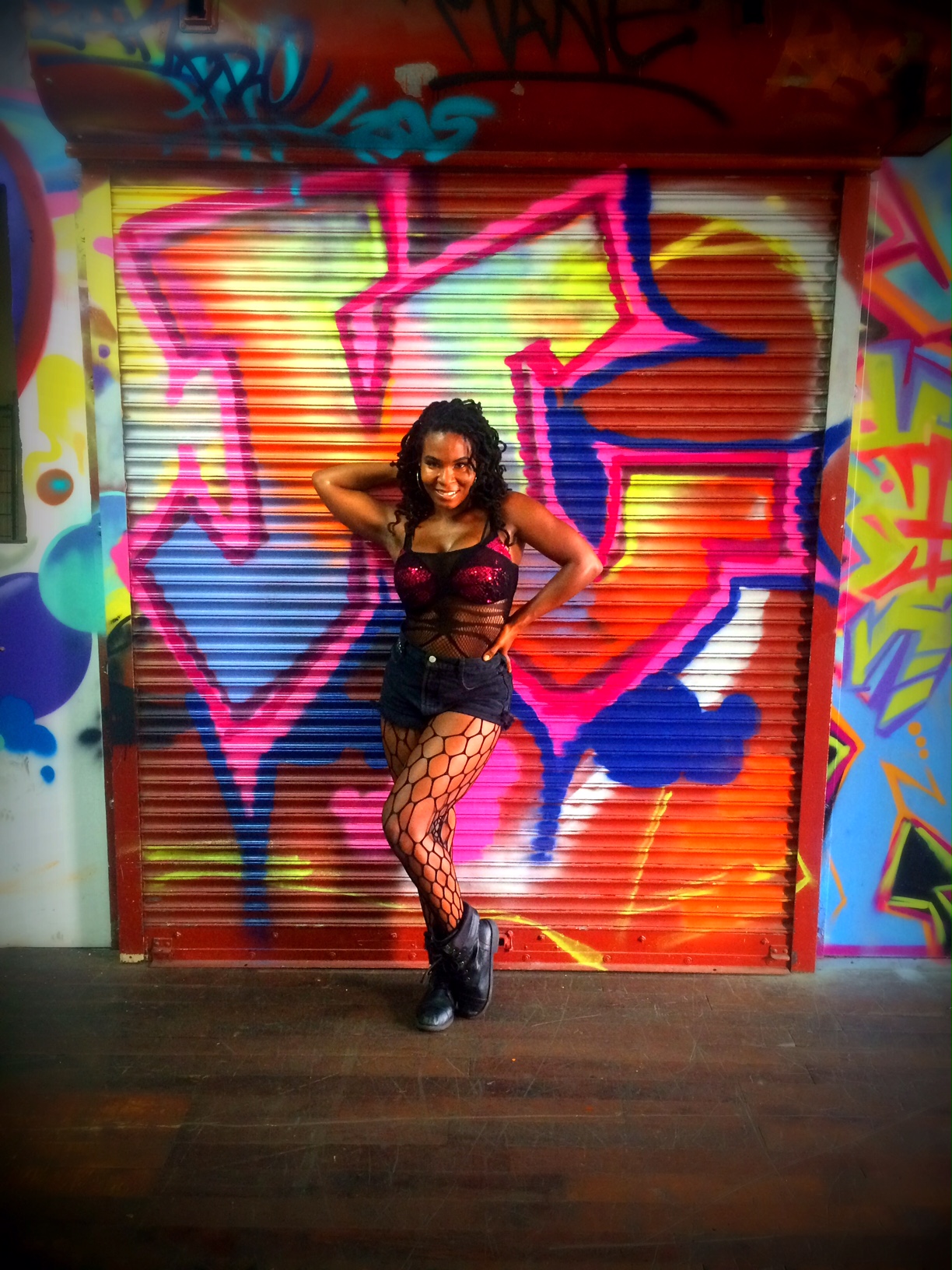 MR. GLAMARUS FREE STYLE MUSIC VIDEO "Another Jahlove2u Production" 
Look out for our featured dancer JACQUELYN in new dancehall FreeStyle video!!! 
JAHLOVE2U PRODUCTIONS: What did you enjoy about dancing in Mr. Glamarus dancehall freestyle video? 
JACQUELYN: I really enjoyed working with the amazing people on Mr. Glamarus' dancehall freestyle video. The entire production team was professional, talented, and on point. Everyone gave their all to this project- the dancers, video crew, make-up artist, choreographer, producer and of course Mr. Glamarus. 
JAHLOVE2U PRODUCTIONS: Who or what inspired you to dance? 
JACQUELYN: Dancing is something that has always organically flowed through me. I believe dancing is so deeply ingrained in me from my ancestors, who danced through joy, sorrow, and everything in between. I feel their energy as a I dance. Dance is in my blood, my bones, my DNA. Dance is life. 
JAHLOVE2U PRODUCTIONS: What advice would you give to up coming dancers? 
JACQUELYN: Train hard. Love what you do. Don't dim your northern lights. Let your light shine bright! There is not another light like yours. Shine! Shine! Shine! 
Follow Jacquelyn Powell 
Dancer.Actor.Fitness Instructor 
https://www.jacquelynpowell.com 
Look out for Jacquelyn in Mr. Glamarus New Dancehall FreeStyle video releasing soon!!! Download 'FreeStyle' on #itunes https://itun.es/us/90FGbb 
Follow MR. GLAMARUS on IG: Glamadirealsinger 
Mrglamarusmusic.com 
Questions asked by Jahlove from Jahlove2u Productions follow on IG Jahlove2uProductions & Facebook.